Koko Jewellery is based in the seaside town of Porthcawl on the South Wales coast. Owner Sophie opened her retail shop in 2009. She has a passion for all things girlie and has been making jewellery since she was 16.
Sophie has been dreaming up jewellery designs since she could remember. She wanted to take it one step further and create a new jewellery brand comprising of jewellery not yet seen in the U.K.
In December 2017 as part of their honeymoon Sophie and her husband travelled around the incredible Island of Sri Lanka. Sri Lanka is known as the 'Island of Gems' and throughout their travels they saw an array of beautiful and unique jewellery.
Sophie never imagined that the owner of the hotel they were staying at would hold the key to turn her dreams into a reality. They were introduced to the hotel owners' brother who owns a small jewellery factory in Galle on the South West coast of Sri Lanka. As soon as they met they hit it off and all the ideas Sophie had were becoming possible.
After lots of discussions, drawings and a further visit to Sri Lanka, Koko Jewellery was finally launched at Koko's retail shop the end of May 2018. Mainly Sophie uses raw un-cut gemstones in her designs which means every piece of jewellery is unique.
All Koko Jewellery is designed in the U.K. and handcrafted in Sri Lanka from 925 Silver and sustainably sourced raw, un-cut Sri Lankan gemstones. 
16 well street
porthcawl
cf363be
tel: 01656 773736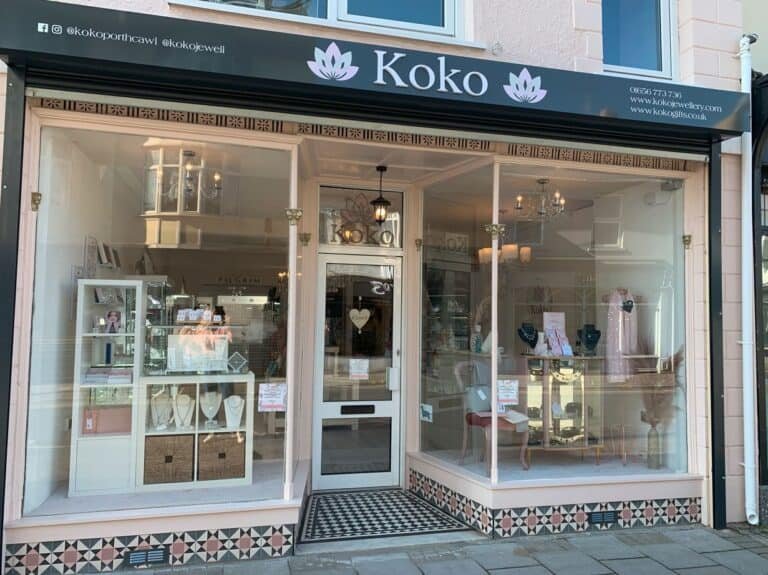 Have a question about our Jewellery?
Send us a message using the form below, or alternatively email sophie@kokojewellery.com and we'll get back to you within 72 hours.