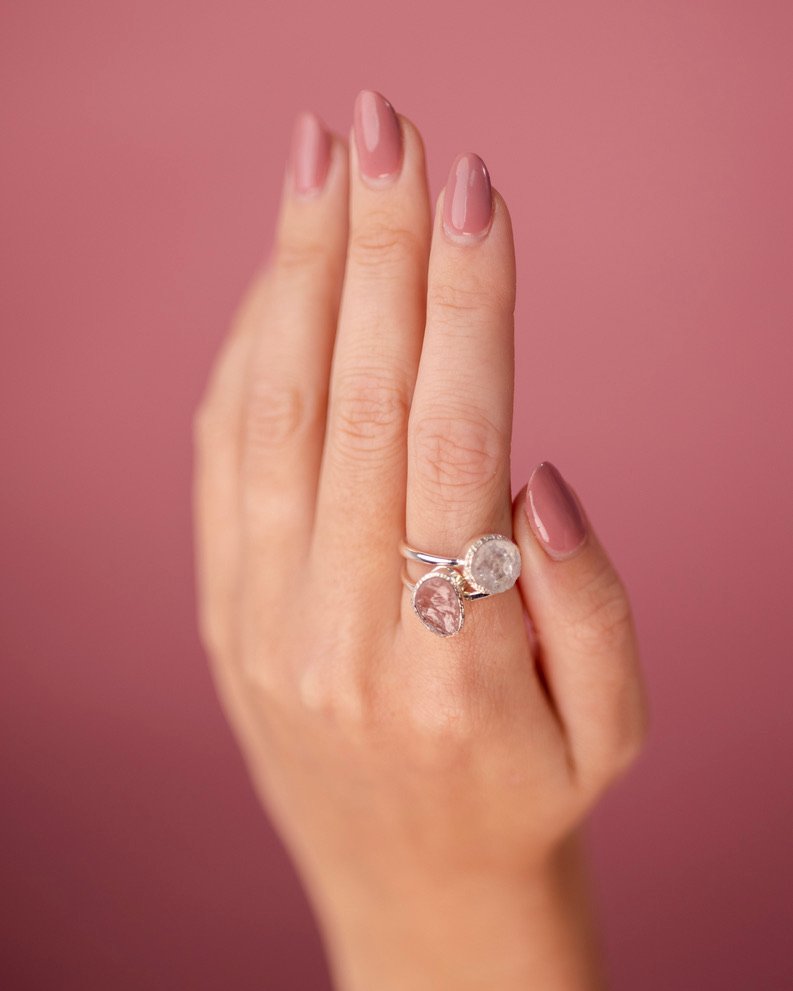 All our jewellery is made from 92.5% silver (sterling silver) and real raw/polished semi-precious stones so are very hard wearing. However, there are a few things that you can do to help your jewellery last.
Store your jewellery in the original pouch to avoid scratches.
Polish your jewellery with a soft cloth to maintain the original finish.
Silver can be polished with a silver polishing cloth.
Remove jewellery before swimming and/or applying products (e.g.,perfume, hairspray ,soap or lotion), as this could harm the metal as well as cause discolouration and loss of stone brilliance.
Put on jewellery last when dressing and take off first when undressing.
Avoid contact with hard surfaces that can scratch or damage.
Have a question about our Jewellery?
Send us a message using the form below, or alternatively email sophie@kokojewellery.com and we'll get back to you within 72 hours.